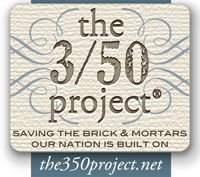 Driving down Main Street the other night, I became deeply saddened by the vacancies I saw. A few shops I never even got a chance to visit, were now gone. So much work, thought, physical and mental energy goes into each brick and mortar shop, you can imagine how it must have been a difficult and heart breaking decision for the shop owners to finally call it quits.

There is a nationwide campaign...a movement called "The 3/50 Project". As soon as I heard about this campaign, I immediately signed on.

We can save our Main Streets...and our local economy.

Which Indie Shops(Independently Owned Shops) would you miss the most, if they were gone?

Please read the flyer below (click on image to enlarge for easier reading) and if it is something that connects with you, please forward it along to your friends!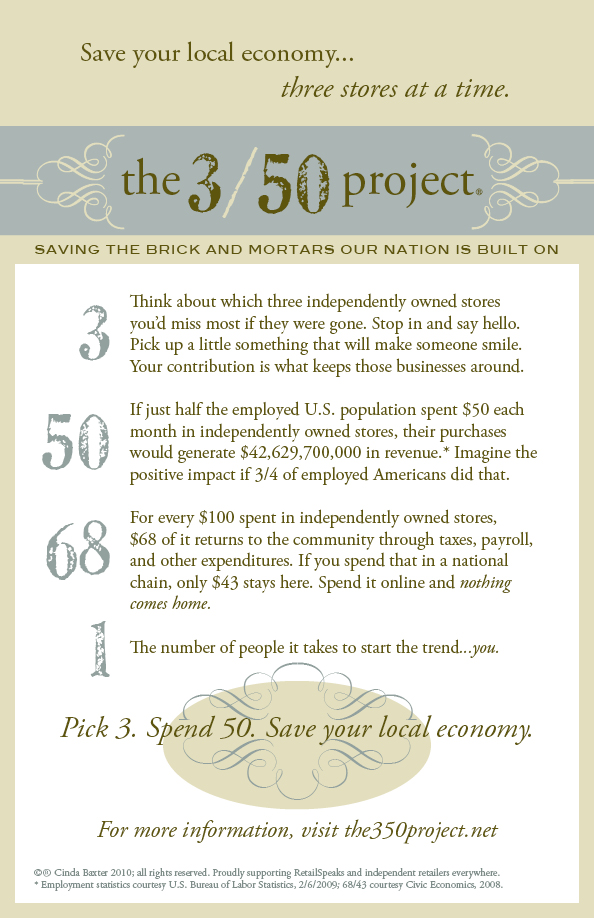 Thank you! :o)